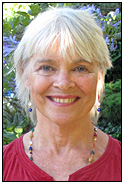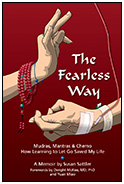 ---

Loving Tara
Susan Sattler was given the name Loving Tara by her teacher, Yuan Miao.
Susan has been a Marriage, Family Therapist in Sonoma County, California, for more than 25 years. Her daily practice includes yoga, Qigong, meditation, Tibetan mudras and mantras, and other esoteric healing practices.
Under the guidance of Yuan Miao, who was trained by her enlightened Tibetan grandmother, Susan has blended the Tibetan practice techniques with the knowledge she has gained from her work as a psychotherapist to offer others a path to personal transformation. Susan has traveled and taught with Miao in China and is honored to carry on the lineage by sharing these healing practices.