Medicine Buddha
Medicine Buddha is the healer aspect of Buddha.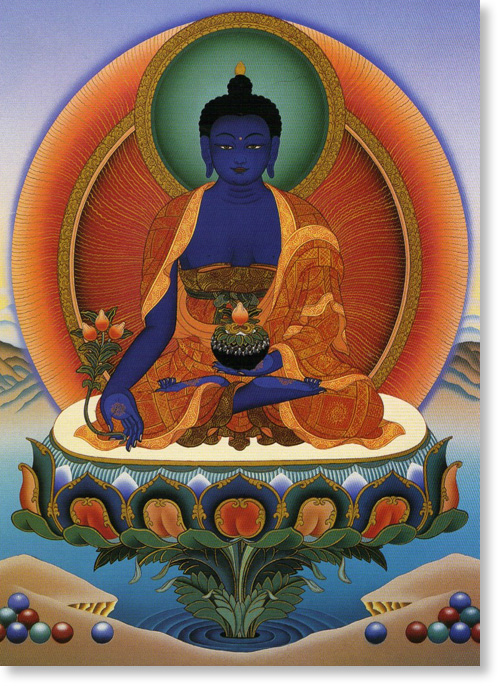 The practice of Medicine Buddha, the Supreme Healer, is not only a very powerful method for healing and increasing healing powers both for oneself and others, but also for overcoming the inner sickness of attachment, hatred, and ignorance. To meditate on the Medicine Buddha can help decrease physical and mental illness and suffering.
The Medicine Buddha mantra is extremely powerful for healing physical illnesses and purifying negative karma.
Medicine Buddha's mantra:
Tayatha
Om!
Bekahdze
Bekahdze
Maha
Bekahdze
Rahdza
Samungate
Soha